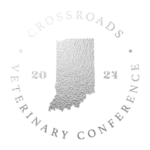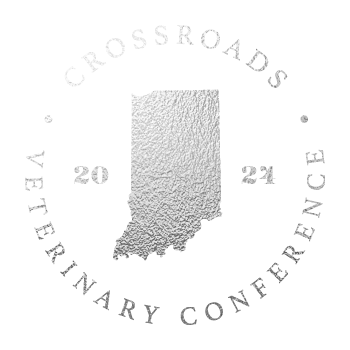 Large / Mixed Animal /Sunrise CE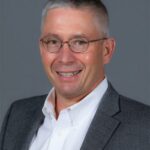 Large / Mixed Animal Medicine
Receiving calf health management - nutrition, cattle lameness, & cattle handling & facilities.
Dan Thomson is a third-generation bovine veterinarian from Clearfield, Iowa, and serves as chairman of the Department of Animal Science at Iowa State University. He began his duties in January 2020. Thomson received his B.S. in animal science and DVM from Iowa State University. He completed his master's degree in ruminant nutrition from South Dakota State University, and a PhD in ruminant nutrition from Texas Tech University. Thomson previously held the title of Jones Professor of Production Medicine and Epidemiology at Kansas State University's College of Veterinary Medicine. He created, founded, and directed the Beef Cattle Institute at Kansas State University, and has served as the global co-leader for McDonald's Beef Health and Welfare Committee, sits on the YUM! Animal Welfare Council chairs the Animal Welfare Committee of the National Cattlemen's Beef Association and serves on the Animal Welfare Advisory Board of Tyson Fresh Meats. Thomson was an associate veterinarian with Veterinary Research and Consulting Services in Greeley, Colorado. He then served as the director of animal health and well-being for Cactus Feeders in Amarillo, Texas. Thomson still practices feedlot medicine in Nebraska, Kansas, Iowa and Texas, and is an owner/partner in PAC veterinary and research services, which oversees the veterinary care, health and well-being for 20% of the U.S. cattle on feed. He is recognized internationally as a leader in animal welfare, beef cattle production and cattle health management. Thomson's research program has been granted over $35.3 million, with $16 million of those funds coming with him as the primary investigator. Thomson and his wife Cindy have four daughters, Kelly, Katelyn, Tory, and Sarah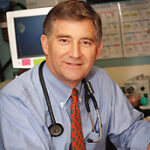 Graduate of Ohio State University, practiced small animal and equine medicine prior to completing the internal medicine residency at Michigan State University.  He taught internal medicine at Purdue University and North Carolina State University.
He is Board Certified by the American College of Veterinary Internal Medicine and is an honorary Diplomate in the American College of Veterinary Preventive Medicine, The Lead Editor of the AAHA Canine Vaccine Guidelines and a co-author on the AAFP Feline Vaccine Guidelines.
Outside of veterinary medicine, Dr. Ford spent 28 years with the US Air Force as a Biomedical Scientist.  He retired from the USAF Reserve as a Brigadier General, where he was assigned to the Office of the Air Force Surgeon General at the Pentagon.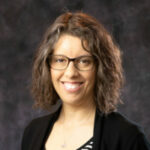 Indiana State Department of Health
State Public Health Veterinarian
Jen Brown is the Indiana State Public Health Veterinarian. She earned her DVM from Purdue University in 2000 and her MPH in infectious disease epidemiology from the University of North Carolina-Chapel Hill in 2003. She was board certified by the American College of Veterinary Preventive Medicine in 2009. Dr. Brown has three years of private practice experience at a small animal hospital and ten years of public health experience at state, local, and federal agencies. Her interests include infectious disease epidemiology, zoonotic and vector-borne diseases, animal-related injuries, and the human-animal bond.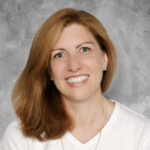 The Clinical Approach to the Complicated Diabetic Cat
Research Interests
Small animal endocrinology
Feline hyperthyroidism
Feline and canine diabetes mellitus
Educational Background
​Dr. Cynthia Ward received her VMD and PhD degrees from the University of Pennsylvania.  She completed residency training at the Veterinary Teaching Hospital at the University of Pennsylvania in small animal internal medicine, and a reproductive endocrinology fellowship at the University of Pennsylvania School of Medicine.  She was on faculty at the University of Pennsylvania until 2005, when she moved to the University of Georgia where she is currently a professor of small animal internal medicine. She has been Chief of the Small Animal In-patient Medicine section since 2007.
Dr. Ward has been honored by numerous teaching awards including: the Alumni Teaching Award in 2003, the Norden Distinguished Teaching Award in 2000 and 2009, and the National SCAVMA Teaching Award in 2009.  She has an active research program in clinical and basic endocrinology.  She has authored or co-authored 39 research abstracts, 43 journal articles, and 11 book chapters.  Dr. Ward is a Diplomate of the American College of Veterinary Internal Medicine (Small Animal Internal Medicine).yes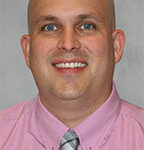 Darren Berger is assistant professor of dermatology at Iowa State University's College of Veterinary Medicine. Dr. Berger's research interests include clinical pharmacology and the clinical management of canine atopic dermatitis and equine hypersensitivity disorders. A graduate of Iowa State University, he worked as a small animal general practitioner before completing a dermatology residency with Dermatology for Animals in Gilbert, Arizona.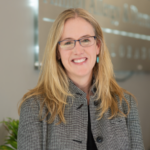 Dr. Jackie Campbell, DVM, DACVD (Diplomate of the American College of Veterinary Dermatology), was born and raised in Colorado Springs, Colorado. She attended Colorado State University where she obtained her Doctor of Veterinary Medicine degree in 2006. Dr. Campbell went on to complete a one-year internship in small animal medicine and surgery with VCA in Phoenix, Arizona in 2007, and a 3-year residency with Dermatology for Animals in 2010. She founded Animal Allergy & Dermatology of Colorado in 2010, and became board certified by the American College of Veterinary Dermatology in 2013. Dr. Campbell thoroughly enjoys her role as an educator and collaborator. She provides continuing education lectures to veterinarians across the country and has spoken at a national level for the American Veterinary Medical Association, and the National Veterinary Community. Dr. Campbell's research was published in a peer-reviewed journal and she has contributed to a clinical textbook on Veterinary Dermatology. She enjoys sharing dermatology insights with colleagues and feels fortunate to be able to work with general practitioners, and as a team improve the quality of life of animals. Dr. Campbell enjoys all areas of veterinary dermatology, but has special interest in allergic skin disease, and ear disease. She is a member of the American Veterinary Medical Association, American College of Veterinary Dermatology, American Academy of Veterinary Dermatology, and Colorado Veterinary Medical Associatio In her home time, she enjoys unplugging with her husband, two kids, and furry family. She enjoys concerts, Bikram yoga, hiking, and travel.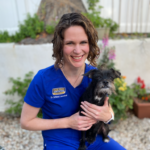 Dr. Brittany Lancellotti is a veterinary dermatologist at Veterinary Skin and Ear in Los Angeles, California. She worked at the Animal Medical Center in New York City while attending veterinary technician school with a focus on animal behavior. She is a Fear Free certified veterinarian and is passionate about creating a positive experience for her animal patients and their owners during hospital visits.
Dr. Lancellotti fell in love with dermatology during veterinary school at Western University of Health Sciences, where she graduated with honors and was the recipient of multiple awards, including the Dean's Award, Excellence in Veterinary Dermatology and Excellence in Internal Medicine. She completed a rotating internship at Animal Specialty Group in Los Angeles, followed by a residency with Animal Dermatology Group.
Dr. Lancellotti is passionate about allergies, and published her research study in the Journal of the American Veterinary Association, in which she compared the incidence of cancer between allergic dogs receiving long-term Apoquel and allergic dogs receiving other treatment for their allergies (fun fact, there was no statistically significant difference between the groups). Dr. Lancellotti loves to teach her clients, her staff, and other veterinarians. She is a national and international speaker. She loves spending time with her three dogs, including Russell Sprout, who has challenged her understanding of allergies, fear and anxiety, ear infections and Cushing's disease, allowing her to sympathize with clients on many levels.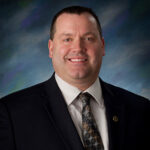 Staff Retention and Utilization Forum 2024
Dr. Jim Weisman, a 1997 Purdue University graduate, is a small animal veterinary practitioner and a Purdue University College of Veterinary Medicine faculty member and administrator. Dr. Weisman is from Evansville, Indiana, where he was born, raised, and returned to practice veterinary medicine for 11 years. He then returned to Purdue to accept a position at the College of Veterinary Medicine. Dr. Weisman serves the college as the assistant dean for clinical education and a clinical associate professor. He continues to practice medicine in the small animal emergency and critical care department of the Purdue University Veterinary Hospital.
At Purdue, Dr. Weisman oversees the clinical education curriculum and programming for the veterinary medical students. In this capacity, he routinely engages with a broad range of stakeholders to advance and ensure that the educational outcomes are achievable for the students. A key focus of his is to ensure that these educational outcomes are modern and relevant for today's veterinary graduates. Dr. Weisman truly believes that modern veterinary medical education must maintain a strong connection to all sectors of the veterinary profession, ensuring that key competencies of veterinary practice are embedded in modern veterinary curricula. In addition, he believes ensuring that veterinary graduates have broad exposure to personal financial wellness and practice management education is essential.
Dr. Weisman focuses his discovery efforts on veterinary student financial awareness, veterinary workforce, and innovative learning strategies. He teaches the core veterinary business management course in the Purdue veterinary medical curriculum. Key learning outcomes focus on establishing and communicating value, understanding veterinary compensation, contract development, and negotiation. In addition, he also teaches strategies for educational debt repayment, developing an understanding of staff management, effective client communication, and strategies for practice ownership.
Dr. Weisman has a strong emphasis on engagement, focusing his efforts on the veterinary profession pipeline as well as community outreach. He leads Boiler Vet Camps, which have offered in-residence, hands-on experiences for middle and high school students since 2008. His efforts have resulted in previous campers now being practicing veterinarians. Dr. Weisman expanded these pipeline efforts by establishing and administering the Indiana State Fair Vet Camps, which have been offered since 2014.
In addition, Dr. Weisman is very active in community involvement, bringing his leadership, innovation, and organizational skills together with his veterinary training to advance animal wellness and care within 4-H and fair exhibitions. He has served as the president of his home county's 4-H Council, 4-H Center Board, and County Fair Association. All these leadership commitments were integral to his commitment to serving his community and advancing young people's growth as well as his community's commitment to agricultural education.
Dr. Weisman was the first-ever veterinarian to serve on the Indiana State Fair Board. During this time, he established animal wellness and care programming that is now used across the country at many state fairs and large animal exhibitions. In addition to this programming, he led efforts to implement the animal drug testing program to elevate the level of ethical livestock exhibition.
Dr. Weisman strongly believes that service to his profession is a foundational responsibility. He fervently believes it is critical to give back and advance the veterinary medical profession. His involvement in organized veterinary medicine began in veterinary school, where he served as SAVMA delegate and then was elected national SAVMA treasurer. Shortly after graduating from veterinary school, he joined committees within the Indiana Veterinary Medical Association (IVMA). He led newly created recent graduate forums where young veterinarians in Indiana were brought together to be mentored. Programs were created that focused on expanding their skills relating to communication and financial wellness. His involvement continued when he served on the IVMA Board of Directors while also chairing multiple committees, including many years as the chair of the IVMA Annual Meeting planning committee. Dr. Weisman rose through the officer ranks, eventually serving as one of its youngest presidents. During this time, Dr. Weisman was passionate in his efforts to complete environmental scanning of the members' wishes, then leading change to advance the IVMA's programming to meet the members' expectations.
As Dr. Weisman continued to serve his state VMA, he became actively involved in the AVMA, serving on various committees, Indiana alternate delegate and then Indiana delegate. During his service in the AVMA House of Delegates, Dr. Weisman served in an inaugural position on the newly formed Early Career Development Committee (ECDC), advancing the AVMA's programs directed to recent graduates. He was appointed in 2014 to represent the AVMA HOD as a member on the Strategic Management Planning Core Team.
Dr. Weisman's work at the local, state, and national levels supports his commitment to pay it forward to his community and his profession. He considers servant leadership an essential professional trait and welcomes the opportunity to serve on behalf of his colleagues in District 6.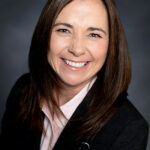 Staff Retention and Utilization Forum 2024
Heather has spent over 30 years in the veterinary industry, with 20 years in small animal practice. She has taught for several years for both veterinary technology and assistance programs and has authored the book "Front Office Management for the Veterinary Team", with the 4th edition to be released summer of 2023. Heather has also authored the book "Review Questions and Answers for Veterinary Technicians" that are preparing to sit for the VTNE, now in its 6th edition.
Heather is well known and lectures nationally and internationally and has authored several articles with the goal of developing leadership and culture in practices while employing appropriate team leveraging to increase efficiency and enhance the 'flow of services' in the veterinary practice.
When she is not lecturing, writing, or consulting, she instructs the Practice Management courses with Appalachian State University, volunteers for industry groups, and serves as President with the Viticus Group (formally known as WVC) Board of Directors, as Secretary with the Pet Nutrition Alliance, and as a Board Director with NAVTA.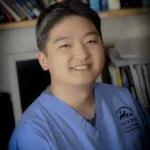 Staff Retention and Utilization Forum 2024
Over the 19 years in practice, Ken has discovered and refined his role as a veterinary technician by promoting compassionate and progressive care for the patients and their families. He obtained his VTS certification in emergency and critical care as well as small animal internal medicine and achieved his master's degree in Veterinary Science. He served as the ICU Manager and Blood Bank Manager at Adobe Animal Hospital until 2018, and now is the Program Director for the RECOVER CPR Initiative and the Veterinary Education Simulation Lab Manager of the Tetlow and Roy Park Veterinary Innovation Laboratory at the Cornell University. Ken has co-edited the Manual of Veterinary Transfusion Medicine and Blood Banking and has published over 30 text chapters and articles in various publications. He gives presentations internationally on topics in ECC, Transfusion Medicine, and the veterinary technician profession.
Ken works to encourage further recognition of the vital role of the veterinary nurses and technicians through work with organizations such as the National Association of Veterinary Technicians in America co-chairing the Veterinary Nurse Initiative and serving as a board member of the Veterinary Emergency and Critical Care Society, the Academy of Veterinary Emergency and Critical Care Technicians, and the Veterinary Innovation Council. He pursues these goals by showing the value of the profession's perspective in veterinary medicine.
Ken invites everyone to ask "Why?" to understand the "What" and "How" of our field, and to constantly pursue new limits as veterinary professionals and individuals.