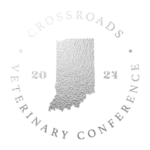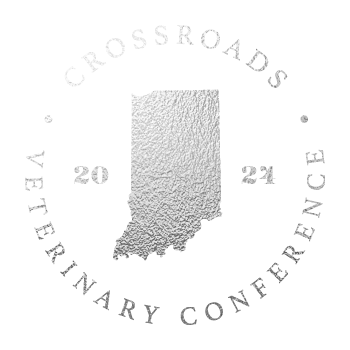 Large Mixed Animal /Sunrise CE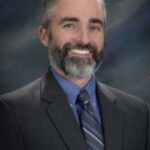 Complementary & Alternative Medicine For Veterinary Cancer Patients: What You & Your Clients Should Know
Dr. Childress obtained his DVM degree from the Virginia-Maryland Regional College of Veterinary Medicine in 2004. He subsequently completed a rotating internship at the Kansas State University College of Veterinary Medicine from 2004-2005, an oncology internship at the University of Georgia College of Veterinary Medicine from 2005-2006, and a medical oncology residency at the Purdue University College of Veterinary Medicine from 2006-2009. He is currently an associate professor of comparative oncology with the Purdue University College of Veterinary Medicine and chief of the medical oncology section within the Purdue Veterinary Teaching Hospital. His research focuses on developing new therapies and identifying novel prognostic and predictive biomarkers for canine lymphomas.​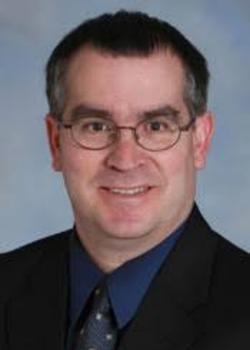 Michael Dryden, DVM, MS, PhD, DACVM, is a University Distinguished Professor of Veterinary Parasitology, in the Department of Diagnostic Medicine and Pathobiology at Kansas State University. He received his DVM from Kansas State University College of Veterinary Medicine in 1984, spent 2.5 years in private practice and the received his M.S. & Ph.D. in Veterinary Parasitology from Purdue University. Dr. Dryden is the author or co-author of >140 journal articles, 13 book chapters and >100 presentations at scientific meetings. He has lectured in 22 countries, presenting > 1,000 invited seminars at national and international meetings. Current research efforts are directed towards investigating the biology and control of fleas and ticks parasitizing dogs and cats and the diagnosis & control of gastrointestinal parasites.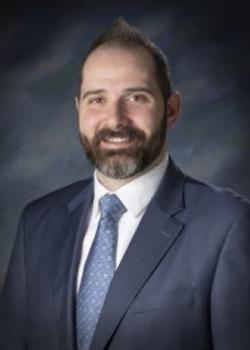 Dr. Christopher Fulkerson
Managing Financial Toxicity - Oncology On A Budget
Dr. Fulkerson is a board-certified veterinary oncologist and a clinical assistant professor of veterinary medical oncology. He earned his DVM and MS degrees from Purdue University. His primary interests include novel drug development, reducing chemotherapy side effects and communicating with pet owners about cancer.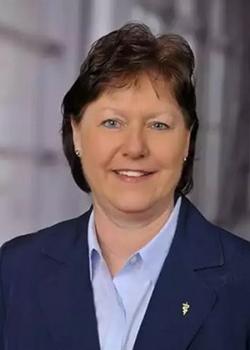 Personal & Financial Wellness
Recognize & Reduce Burnout & Compassion Fatigue / Tools To Build Personal & Team Emotional Resilience
Dr. Michelle Harcha received a BS in Agriculture and DVM from The Ohio State University. She completed a Master of Arts in Business Management from Antioch University Midwest. Dr. Harcha practiced in Cincinnati, Ohio, before working in industry for Hill's Pet Nutrition. She later served as Director of Professional Development Education at The Ohio State University College of Veterinary Medicine. She currently owns LeadYourShip, LLC, a consulting and coaching business where she focuses on teaching communication, leadership, and emotional intelligence. She currently resides in Grove City, Ohio, with her yellow lab, "Colby".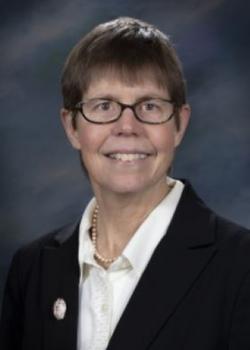 Distinguished Professor of Comparative Oncology
Dolores L. McCall Professor of Comparative Oncology
Director, Purdue Comparative Oncology Program
Co-Section Head, Oncology
Dr. Knapp earned her DVM degree at Auburn University and in 1985 came to Purdue where she completed her residency and earned a master's degree in 1988.  She then became board certified by the American College of Veterinary Internal Medicine (Oncology). She was named a Distinguished Professor of Comparative Oncology by the university in 2020. Dr. Knapp leads the Purdue Comparative Oncology Program and is regarded as the leading expert in the field of naturally occurring bladder cancer in dogs. Her research has established bladder cancer in dogs as the most relevant animal model for invasive bladder cancer in humans. She is the author of more than 100 peer-reviewed journal articles related to the subject.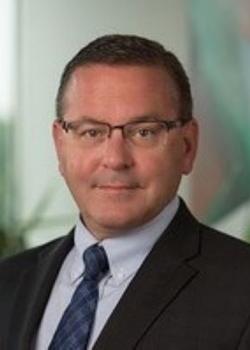 Personal & Financial Wellness
Veterinary Financial Trends
Terry O'Neil is co-chair of Katz, Sapper & Miller's Veterinary Services Group. With over 30 years of experience, Terry helps veterinary hospitals grow by providing them business, financial, and tax advice. He helps clients determine growth strategies, effectively manage labor and expenses, identify and manage operational efficiencies, improve profitability, and ensure their hospital is financially sound. Additionally, Terry specializes in the acquisition or sale of veterinary hospitals, buy-sell agreements, and business valuations.
Terry is also responsible for the management of the Veterinary Study Groups' database of veterinary hospital financial data for over 600 hospitals across the country, allowing KSM to identify key industry trends and opportunities. Terry often speaks at conferences regarding profit improvement, veterinary business valuation, succession planning, financial benchmarking, and other business topics.
In addition to representing numerous veterinary medical practices over the last 30-plus years, Terry was previously the CFO for a group of eight veterinary medical practices and was a stakeholder in the business. He was also a regional financial analyst for a national veterinary medical practice. Terry assisted with the sale, purchase, integration of new acquisitions, and the preparation of regional and national budgets. His work as a CFO and with the national organization allowed Terry to gain valuable insight on how the private and public veterinary medical practices operate.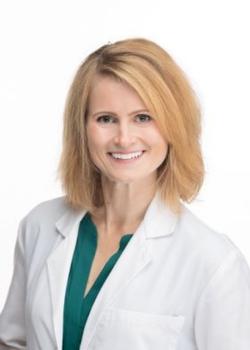 Dermatology & Headaches / Managing Otic Disease
Dr. Holly Roberts is a graduate of Auburn University College of Veterinary Medicine. After completion of veterinary school, she performed a rotating internship at Fifth Avenue Veterinary Specialists in New York City. She then went on to complete a dermatology residency as well as obtain her Masters of Science at Ohio State University. Dr. Roberts became a Diplomate of the American College of Veterinary Dermatology in 2014 and has practiced in Delaware, Northern Virginia, Texas, and Ohio since that time. She currently practices at Metropolitan Veterinary Specialists in her hometown of Louisville, KY.
Dr. Roberts enjoys the challenge of managing allergic skin disease as well as the treatment of resistant Staphylococcus infections and immune mediated skin disorders. She is excited about bringing Dermatology services to veterinarians across the country to improve the quality of life of pets everywhere!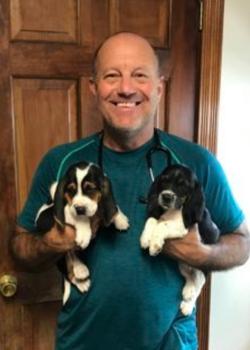 Large/Mixed Animal Medicine
Maximizing Efficiency Through Periods Of Transition In Cattle
Jerry Rusch, DVM, is a graduate of Purdue University College of Veterinary Medicine and a diplomate of the American Board of Veterinary Practitioners in Beef Cattle.
Dr. Rusch owns Spring Mill Veterinary Service, a mixed animal practice in Mitchell, Ind., with his wife, Dr. Karen. Dr. Rusch is a member of the American Association of Bovine Practitioners, Academy of Veterinary Consultants and the Society for Theriogenology. He regularly speaks to veterinarians, veterinary students, ranchers and other groups on various topics of beef cattle production medicine and herd health, and is the current president and general manager of the Springville Feeder Auction, a local farmer-owner feeder calf marketing cooperative. Dr. Rusch was raised on a grain and livestock farm in southern Indiana.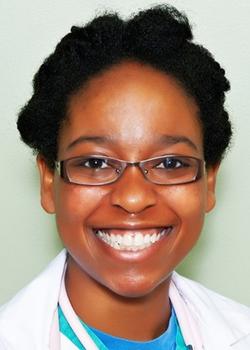 Emergency Surgeries Of the Gastrointestinal Tract
Jae Tobias received her Doctorate of Veterinary Medicine from the University of Florida in 2011. She completed a rotating internship at the University of Tennessee in 2012 and remained at the University of Tennessee for a Post Doctoral Orthopedic Fellowship which she completed in 2013. In 2014, Dr. Tobias completed a Surgical Internship at VCA Advanced Veterinary Care Center, before staying on staff as an Emergency Veterinarian. In 2016, she transitioned to VCA Northwood to run the surgery department and eventually took on the role as Medical Director at that facility.

In 2020, VCA Advanced Veterinary Care Center welcomed Dr. Tobias back from her Small Animal Surgical Residency