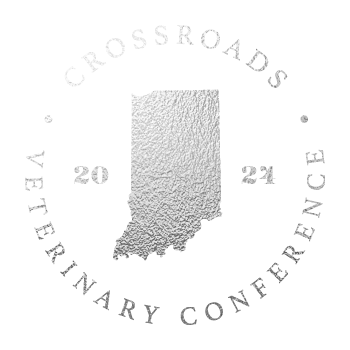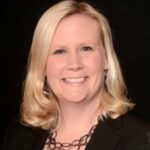 A Blood Test Can Do That? Liquid Biopsy to Detect and Monitor Cancer in Dogs
Dr. Ashley Phelps-Dunn is a multi-faceted leader, who brings extensive knowledge of small and large animal veterinarian medicine, a strong business acumen, and a sound cross-functional communication style that will benefit PATH International and its members. As chairperson of PATH International's Equine Welfare Board, she built and led a diverse international group of volunteers with the core focus on equine welfare issues for the organizations' certified therapeutic riding programs. Under her leadership, the team partnered with the Right Horse Initiative to address equine welfare concerns such as pairing the right horse with the right person and keeping horses safe – all of which were affecting both organizations. In addition, she led the partnership with Equitopia, which provided ground-breaking educational content that covered important topics such as recognizing equine distress, hoof care, and equine behavior to all PATH International's members. At PATH International's Annual Conference and multiple smaller conferences, she presented "Recognition of Lameness and Distress," an interactive half-day training session for recognizing lameness and distress in horses, to over 75 attendees. Her experience as a veterinarian in both the practice and professional services will be an asset to the board and the members of PATH International. Dr. Phelps-Dunn currently is a practicing small animal veterinarian at Banfield Pet Hospital in one of their top 50 animal hospitals, where she treats an average of 30 patients a day with the most optimum care available ranging from preventive medicine to surgery and emergency care. Previously, as a Senior Technical Consultant at Elanco Animal Health, she was the veterinarian advocate for the retail business and led a $10 million training initiative for the company. During her time at Ceva Animal Health, she has advised equine veterinarians on lameness as well as advising small animal veterinarians in hospitals and shelters on reducing stress during veterinary visits and hospitalization. Dr. Phelps-Dunn began her career as an equine veterinarian at Equine Veterinary Associates of Olive Branch (formerly Akin Equine Veterinary Service). During her time there, Dr. Phelps-Dunn consulted for Memphis Zoo and volunteered for the Dogaroo, a festival that benefited a local dog park. Dr. Phelps-Dunn is a graduate of Mississippi State University College of Veterinary Medicine (2004) where as a student, she was the chairman for the Pets in the Park festival, which was a local fundraiser for the humane society, president of the Student Chapter of AAEP and participated in many research studies including the prevalence of EPM, comparing the treatment options for Equine Sarcoids, digital gait analysis, characterizing HERDA, and effect of pulsing electromagnetic therapy. Dr. Phelps-Dunn also was an active volunteer at the Oktibbeha County Humane Society.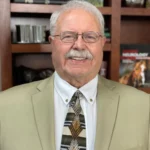 DVM, Emeritus Professor at The Ohio State University

Dr. Reed earned his Doctor of Veterinary Medicine at The Ohio State University, followed by a residency at Michigan State University. He started his academic teaching career at Washington State University from 1979-1983. Then he returned to The Ohio State University, where he spent 26 years as a professor and mentor in the Equine Medicine department. Dr. Reed is a Diplomate from the American College of Veterinary Internal Medicine and a noted author and editor of numerous scientific articles and textbooks. He has spoken at many state, national, and international meetings.
His primary research interests include Equine Neurologic Diseases. He is currently an internal medicine specialist, a shareholder at Rood & Riddle Equine Hospital, an Emeritus Professor at The Ohio State University and an adjunct professor at the University of Kentucky. He is currently the Chairman of the Grayson-Jockey Club Research Advisory Committee.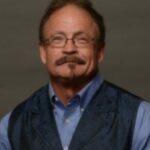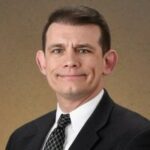 DVM, Senior Veterinary Specialist-Parasitology at Zoetis Inc.
Small Animal Medicine - Parasitology

Heartworm Disease Updates Part 1 & 2 / Tick-borne Diseases Part 1 & 2
Dr. Adolph is an affiliate of the National Center for Veterinary Parasitology located at the Center for Veterinary Health Sciences, Oklahoma State University. He received his DVM degree in 1996 from Oklahoma State University. After one and a half years as an associate veterinarian, he became a partner at SouthPark Veterinary Hospital for 4 years and full owner for 13 years. During his time as a practice owner, he developed a special interest in parasitology and practice management. In blending these two areas of focus, Dr. Adolph attended advanced parasitology and practice management continuing education events, became informed about the most current information available, and, based in sound science, developed practice protocols that were readily accepted by pet owners. In 2011, while conducting field prevalence studies in conjunction with the National Center for Veterinary Parasitology, Dr. Adolph began a master's degree program under the guidance of Dr. Susan Little at Oklahoma State University. His master's thesis, Prevalence, disease implications, and diagnostic assays for parasites and vector-borne infections of cats in northeastern Oklahoma, was based largely on his previous field work. While enrolled in the master's program, Dr. Adolph was inducted into the Phi Kappa Phi honor society, which recognizes academic excellence in fields of higher education. Dr. Adolph graduated with a master's degree in 2013, the same year he was named to the 25 veterinarians to watch in 2013 by Veterinary Practice News. He has authored numerous peer-reviewed scientific papers and a chapter for an upcoming textbook and has conducted research in canine and feline parasitic diseases. For the past ten years, Dr. Adolph has been a popular speaker nationally and internationally on small animal parasitology and practice management topics. Dr. Adolph is board certified in parasitology through the American College of Veterinary Microbiologists.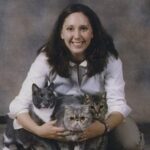 DVM, Interventional Radiology & Critical Care at University of Pennsylvania
Small Animal Medicine - Respiratory
Diplomate, American College of Veterinary Emergency and Critical Care (DACVECC)
Associate Professor of Interventional Radiology, Clinician Educator, University of Pennsylvania School of Veterinary Medicine
Clinical Specialties: Interventional Radiology, Critical Care, Surgery, Stenting for tracheal collapse, Vascular interventions
Education
VMD (Veterinary Medicine) University of Pennsylvania School of Veterinary Medicine, 2006
Diplomate, American College of Veterinary Emergency and Critical Care (DACVECC)
Clinical
Interventional Radiology, Critical Care, Surgery, Stenting for tracheal collapse, Vascular interventions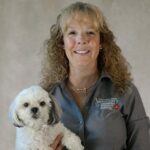 RVT / Northeast Indiana Emergency &
Focus Areas – Small Animal Decontamination, Emergency Response & Oxygen Therapy
RVT Purdue University 1986 / Hazmat Technician since 2004
I currently work at northeast Indiana veterinary emergency and specialty hospital in Fort Wayne IN. NIVES is a 24-hour emergency and specialty hospital. I started working at NIVES in 2009 as the lead internal medicine technician after 24 years in primary care in 2019, I moved to facilities manager and in 2022 I became the hospital administrator. I manage a staff of 120 lay staff, 2 surgeons 2 internists, 1 cardiologist at a standalone urgent care facility.
I joined NRVT, formerly VMAT national veterinary response team, in September of 2001 after responding to the attack on the World Trade Center.  I returned home and wanted to make sure we had an organization in place to deal with emergencies that involved animals it was quite the undertaking, but today animal plans are required in all hazard plans in every county in every country.
 I started Nature's way animal rescue and rehabilitation incorporated A 501C3 nonprofit organization in northern Indiana in 2004. We are a team of volunteers that consist of veterinarians, veterinarian technicians, firefighters, hazmat technicians, rope rescue technicians and police officers. We specialize in technical large animal rescue, horse trailer accidents, cattle trailer accidents, and animal decontamination. Which currently is a subject of national debate. We currently function under best practices as there are no national standards in place.
I have one Shih tzu that is 14 years old named pebbles and I have one son that graduated from Purdue University as a mechanical engineer.
I am teaching 3 technical animal rescue sessions technical large animal rescue, animal decontamination and animal emergency response. I hope that attendees will be intrigued by the information shared throughout the three lectures. My goal is for attendees to return home and investigate with their local Emergency Management to see if they have any agencies that provide technical animal rescue services in their jurisdictions. If they find they do not have local resources, I hope they are inspired to start a group to provide these needed services for local first responders or private individuals.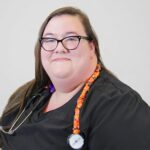 RVT / Emergency Services Technician Supervisor RVT
Molly Ellis graduated from Harrison College in 2012 and is a Registered Veterinary Technician. Her areas of interest are in emergency room, and critical care. She currently works at VCA Advanced Veterinary Care Center. She resides in Lebanon with her GSD, Tulkas.
She hopes that you will leave her lecture with a better understanding of the physiologic importance of BLS, and how to appropriate triage clients and patients.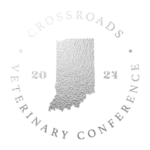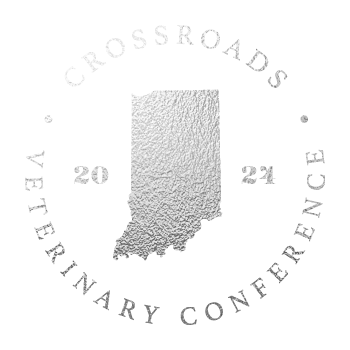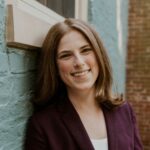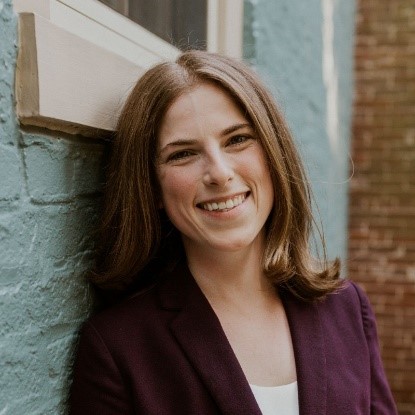 DVM, MS Founder & CEO of MentorVet
The Art of Mindful Listening / Conflict Management
Small animal veterinarian with extensive experience with veterinary mentorship.
Dr. Addie Reinhard is an experienced companion animal veterinarian. She graduated from the University of Tennessee College of Veterinary Medicine and currently practices in the central Kentucky region. She has special interests in client communication, preventative care, dermatology, and creating helpful educational resources for pet parents. She lives in Lexington, KY with her husband, a greyhound, and four cats.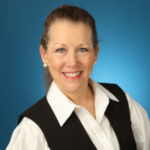 DVM, Elanco Animal Health

Saving Ourselves So We Can Save Others, Resiliency - Thriving Beyond Surviving
A native of Alabama, Dr. Hulon graduated from Auburn University with both her undergraduate degree, a Bachelor of Science, Zoology and then with her D.V.M. After graduation, she moved to Lubbock, TX where she practiced small animal/exotic surgery and medicine in a 2 hospital/8 doctor practice. She then moved to Memphis, TN and practiced small animal medicine and surgery for 4 years. In 1998, she moved to Louisville, KY where she was co-owner of a small animal practice for 11 years. She worked for Hill's Pet Nutrition as a Consulting Veterinarian for 3 ½ years, and then was the Department Chair for a Veterinary Technology Program, for which she gained initial program accreditation.
Dr. Hulon has been employed as a Regional Consulting Veterinarian for Elanco Animal Health since 2011. She also still practices as a relief veterinarian for local hospitals and for the Kentucky Humane Society.
Dr. Hulon is very involved in organized veterinary medicine. She is a Past President of both the Kentucky VMA and the Greater Louisville VMA. Currently, she is the Secretary/Treasurer of the KVMA. She served on the Alumni Advisory Council for Auburn University's College of Veterinary Medicine for 8 years. She serves on the Foundation Board for the Louisville Zoo and is the Chairperson for the Conservation, Education and Collections Committee. She is a member of the AVMA, KVMA, IVMA , as well as, the AHS, IVAPM, AAIV and CAPC. She lives in Louisville, KY with her two Sons, Spencer and Evan and their 2 French Bulldogs, Henri and Hermione. When not working, she can found on the tennis court.