Friends, Fun, & Networking
It's great to meet in-person!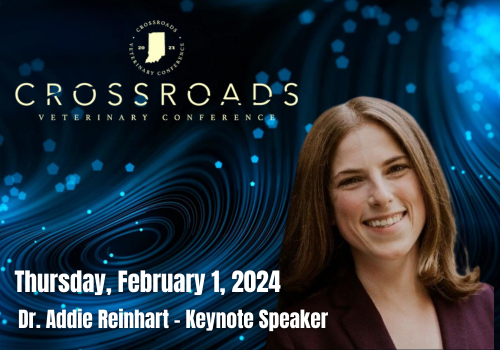 Keynote Speaker Dr. Addie Reinhart
Enjoy the complimentary evening snacks and cocktails provided by the Embassy Suites (for guests staying at the hotel) At 7PM, IVMA is pleased to offer the IVMA Membership Meeting. IVMA awards will be presented and the IVMA leadership will be installed. Following the membership meeting, the Crossroads Veterinary Conference will kick off with our featured keynote presenter Dr. Addie Reinhart. This event is sponsored by the Indiana Animal Health Foundation in honor of Dr. Carol Ecker.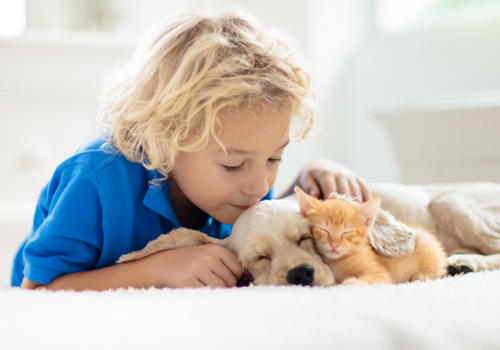 IN Animal Health Foundation Silent Auction
For the 23rd year, the Indiana Animal Health Foundation will hold a Silent Auction in the Marketplace during the meeting. The proceeds will benefit the Indiana Animal Health Foundation. Please stop by and bid on some fun gifts that will benefit a very worthwhile cause right here in Indiana. The auction will open online on January 27 and run through Saturday, February 3 at Noon. You will be bidding online for all items. Payment with a credit card will be available online. Pick up for all items will occur on Saturday, February 3, from 12-1 PM. If you would like to donate an item, please call the office, 317-974-0888
January 27 - February 3, 2024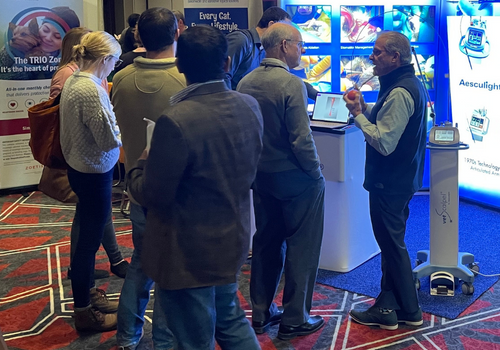 MarketPlace Hours: Friday, February 2, 2024 / 9:30AM - 4:30PM. Saturday, February 3, 2024 / 9:30AM – 2:30PM. Visit the Marketplace with over 40 vendors and earn 2 hours of CE! The more exhibitors that you visit, the more raffle tickets you will receive. Win IVMA swag and gift cards. The raffle will occur during the 20-minute breaks. You must be present to win.