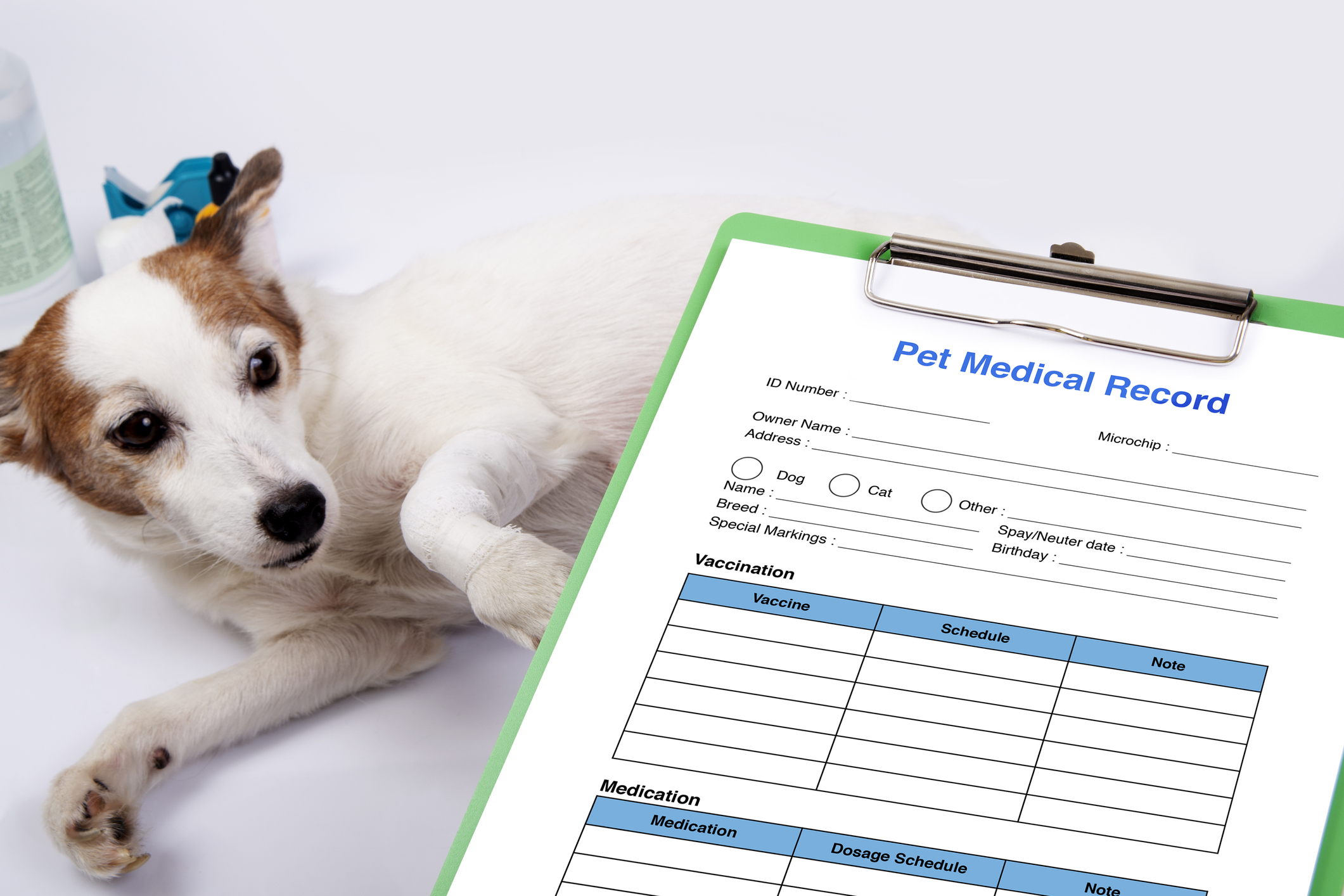 Sec. 5.5. (a) Each person who provides veterinary medical services shall maintain medical records, as defined by rules adopted by the board.
(b) Veterinary medical records include the following:
(1) Written records and notes, radiographs, sonographic images, video recordings, photographs or other images, and laboratory reports.
(2) Other information received as the result of consultation.
(3) Identification of any designated agent of the owner for the purpose of authorizing veterinary medical or animal health care decisions.
(4) Any authorizations, releases, waivers, or other related documents.
(c) The client is entitled to a copy or summary of the veterinary medical records. A veterinarian may charge a reasonable fee for copying or summarizing the requested veterinary medical record. The veterinarian may require that the request be in writing.
(d) Except as provided in subsections (e) and (f) or upon written authorization of the client, an animal's veterinary medical record and medical condition is confidential and may not be:
(1) furnished to; or
(2) discussed with;
any person other than the client or other veterinarians involved in the care or treatment of the animal.
(e) An animal's veterinary medical records and medical condition must be furnished within five (5) business days without written client authorization under the following circumstances:
(1) Access to the records is specifically required by a state or federal statute.
(2) An order by a court with jurisdiction in a civil or criminal action upon the court's issuance of a subpoena and notice to the client or the client's legal representative.
(3) As part of an inspection or investigation conducted by the board or an agent of the board.
(4) As part of a request from a regulatory or health authority, physician, or veterinarian:
(A) to verify a rabies vaccination of an animal; or
(B) to investigate a threat to human or animal health, or for the protection of animal or public health and welfare.
(5) As a part of an animal cruelty report and associated applicable records that are part of an abuse investigation by law enforcement or a governmental agency.
(6) To a law enforcement agency as part of a criminal investigation.
(f) An animal's veterinary medical records and medical condition may be furnished without written client authorization under the following circumstances:
(1) To the School of Veterinary Medicine at Purdue University, the animal disease diagnostic laboratory, or a state agency or commission. However, an animal's veterinary medical records remain confidential unless the information is disclosed in a manner allowed under this section.
(2) Veterinary medical records that are released by the board of animal health when in the judgment of the state veterinarian the disclosure is necessary or helpful in advancing animal health or protecting public health.
(3) For statistical and scientific research, if the information is abstracted in a way as to protect the identity of the animal and the client.
(g) An animal's veterinary medical records must be kept and maintained by the veterinarian for at least three (3) years after the veterinarian's last encounter with the animal.